The connector used by the Sega Genesis (or Mega Drive) Model 2 is rather popular and has at least one additional thing going for it: it can also carry a composite video signal. If your system is also modded for composite video, you can run that to pin 4 on the jack (instead of using the S pad on TMS-RGB) and then you'll be able to use either RGB or Composite Video cables for the Genesis Model 2. So, it's more flexible in that way, even if things are a little less ideal with the components in the cable rather distant from the circuit board.
We make both sync connections—video-level sync to pin 4 and TTL-level sync to pin 5—because different cables and adapters are known to use one or the other.
R11, R12, and R13 have been replaced here with 0Ω jumpers (or a bit of wire or a solder bridge) as the cable itself should contain the 75Ω resistors instead. If you don't omit the 75Ω resistors on the board, your video will be rather dark.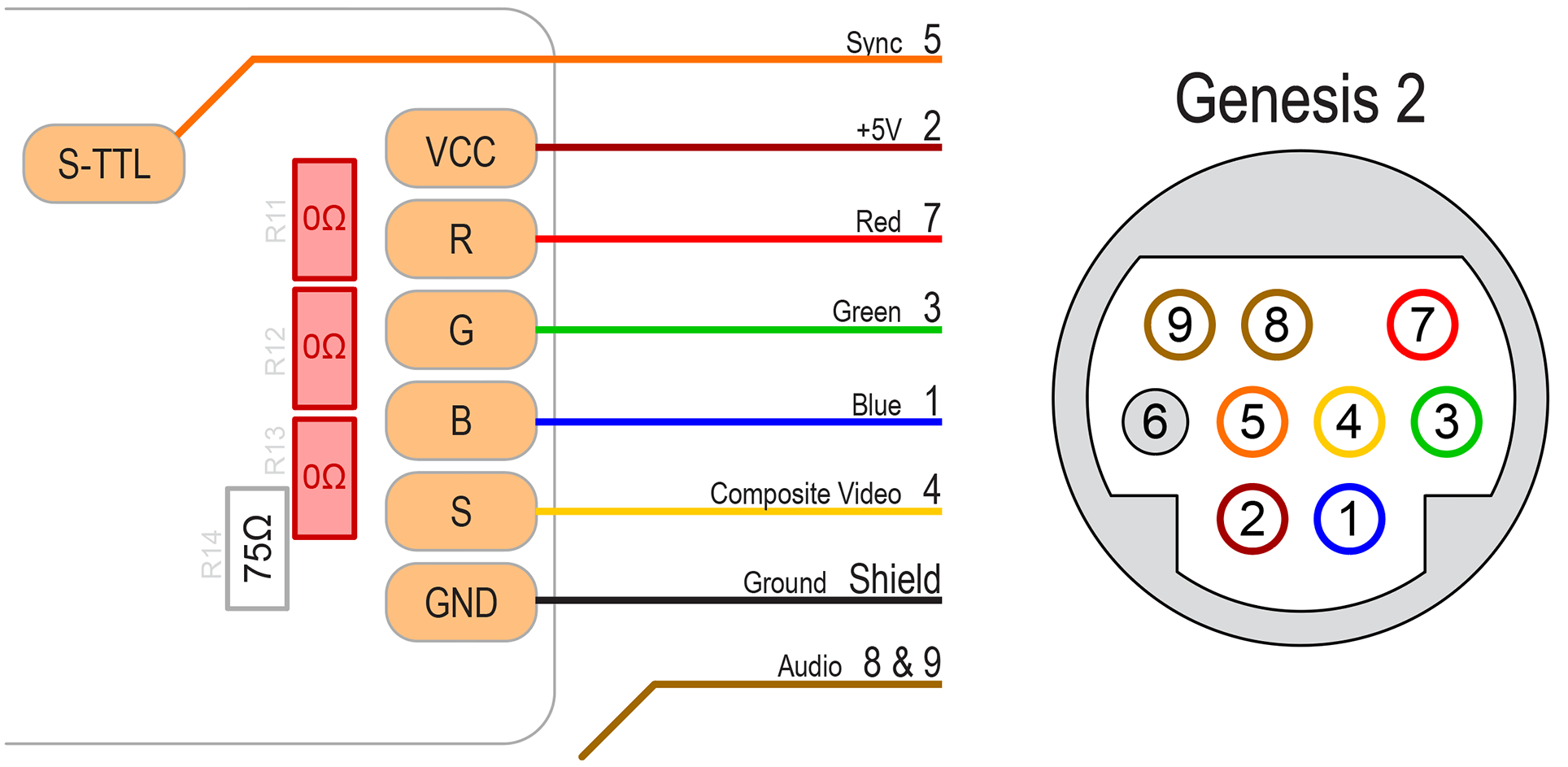 Compatible cables and adapters:
Avoid the HD Retrovision "Genesis YPbPr Component" cable. It contains active circuitry that seems to digitize and enhance the noise on the line, making it impossible to clean it up later from your television. During testing colors also appeared incorrect.